congress
of spoons
Graphic identity proposal for design exhibition
Congress of Spoons
.
The exhibition was developed from Eleonora Pizzini's concept
which gathers a series of Cabinets contextualizing the spoon
in different ways, exploring the narrative power of objects and
our relationship to them.
Made in collaboration with
Sofie Deckers
and
Beatriz Granado
,
this proposal proposes a narrative in which the design team was
hired by the Spoon Community to design their annual congress.
The aim of the congress is to show the spoon as more than just
mere pieces of cutlery. Each cabinets are delegations proposing
an expantion of this common way of perceiving the object. Every
cabinet has its own flag, the flag of the event is an assembly of all
the others, representing the whole Spoon Community.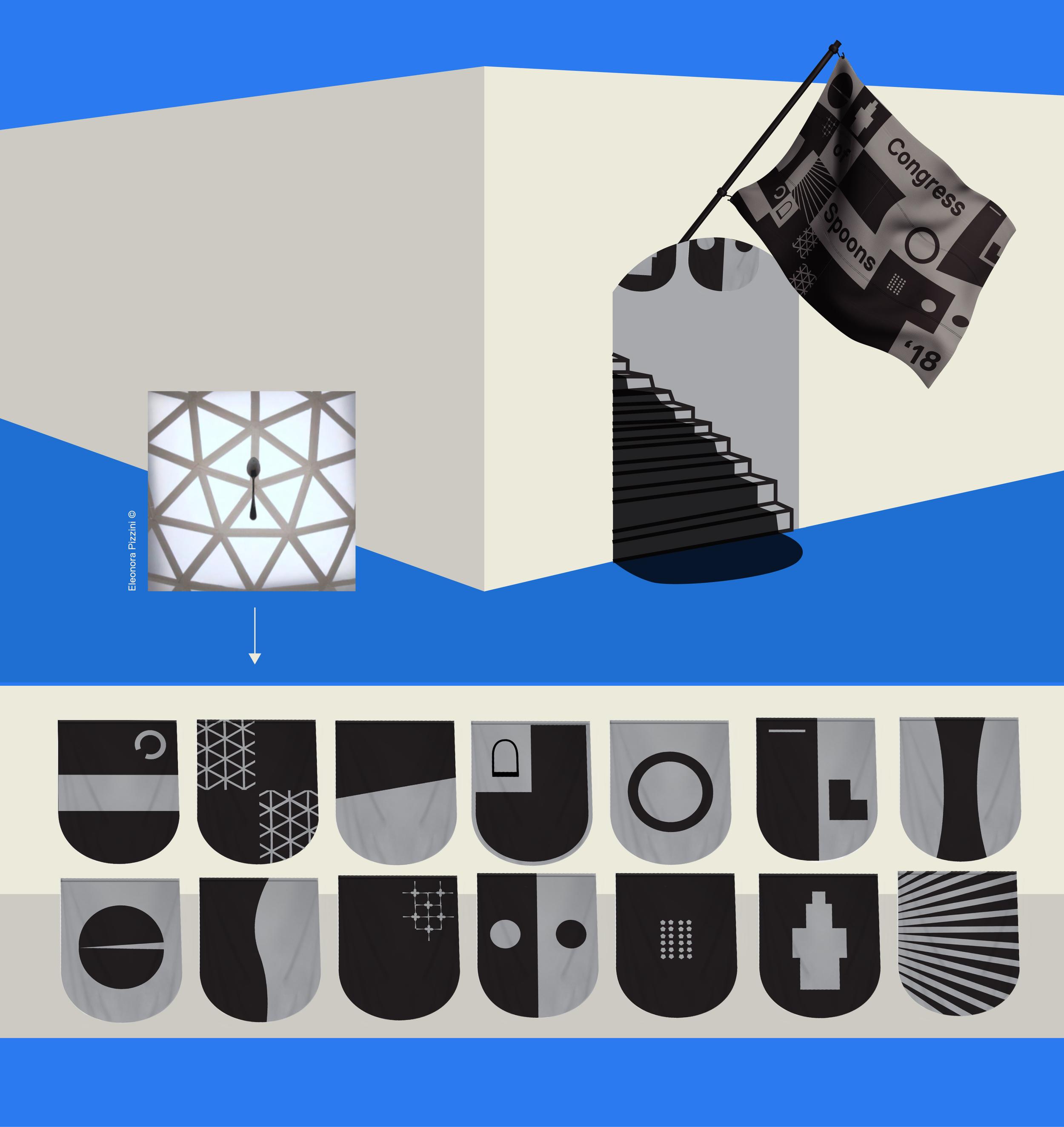 2018, one week workshop with Neoneo, HEAD - Genève.